3D LANDSCAPE DESIGN -PERSPECTIVE VIEWS-COMPUTER RENDERED
For large Landscape Projects, do not settle for anything less than a 3D design. Most clients can not visualize how a project will look before it is installed. Going 3D will answer all questions, and knowing (seeing) what you are getting is only fair. Call to set up a meeting with Chidsey Landscape & Design, Inc to get started in the right direction for your dreams to become a reality.
Look onward as your eye is lead thru the path while being surrounded by the landscape planting.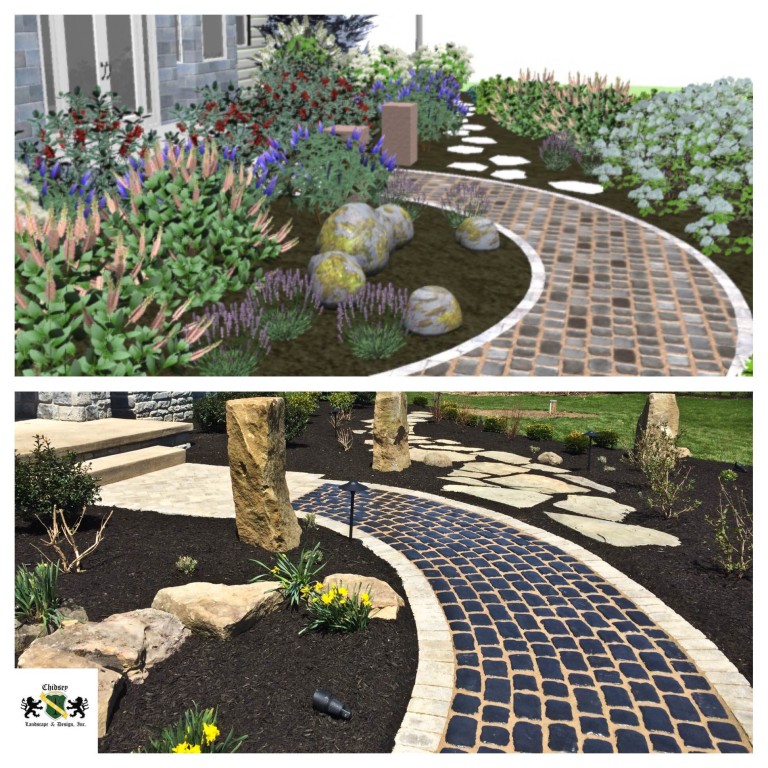 Computer Render of Project at the top and Finished actual Project at bottom. Seeing Exactly what you are going to purchase is important!